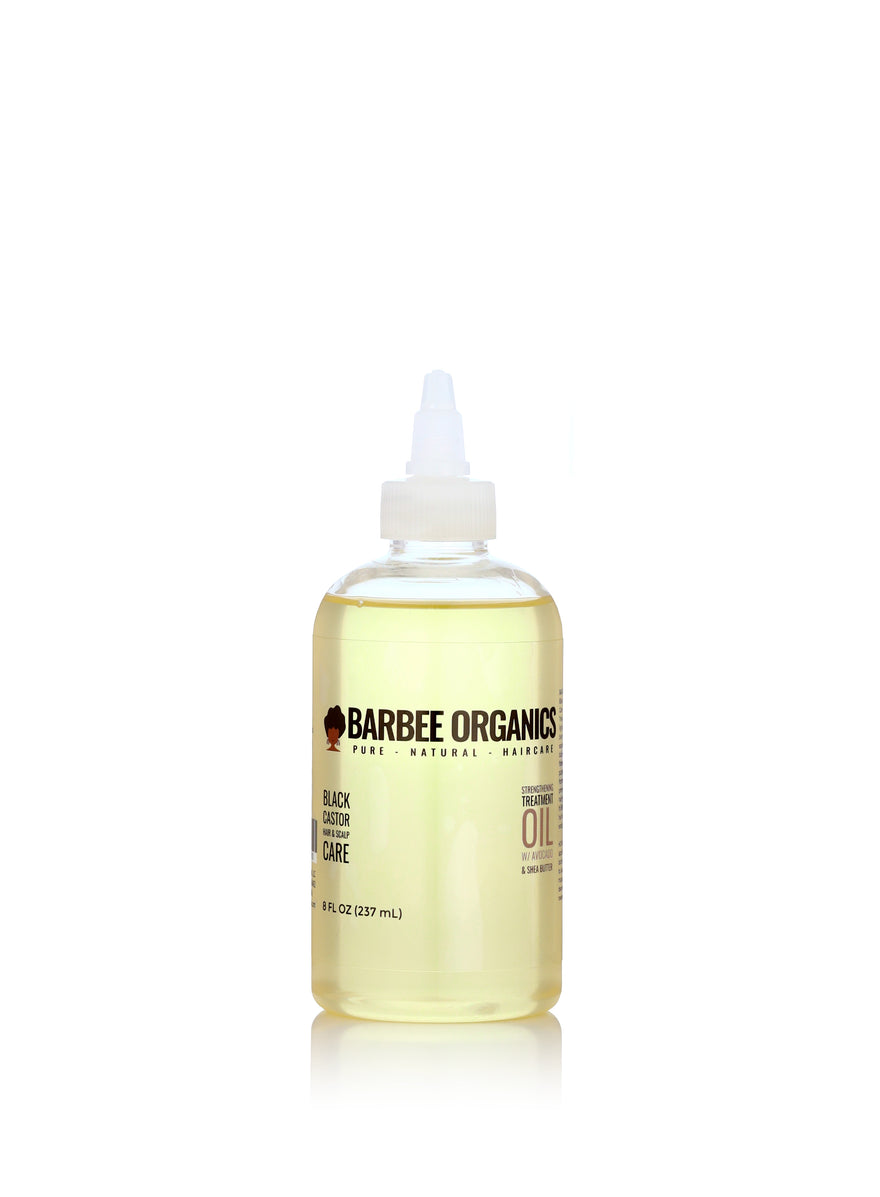 BARBEE ORGANICS Black Castor Hair & Scalp Care Strengthening Treatment Oil is a lightweight, perfect blend of stimulating essential oils, natural butters and all natural fixed oils. This multi-purpose oil was formulated to help promote scalp health, hair growth, nourish hair follicles, strengthen the hair and smoothen split ends. Cruelty-free.
Black Castor Oil, Organic Sunflower Oil, Organic Cocos Nucifera (Coconut) Oil, Olea Europaea (Olive) Fruit Oil, Organic Butyrospermum Parkii (Organic Shea Butter), Avocado Oil, Vitamin E, Scented with Rich Mango Fragrance.
Using the applicator tip on the bottle, apply oil directly to damp or dry scalp and massage gently. Style as desired. Use daily as needed.
Black Castor Oil, Avocado, Shea Butter, Vitamin E.