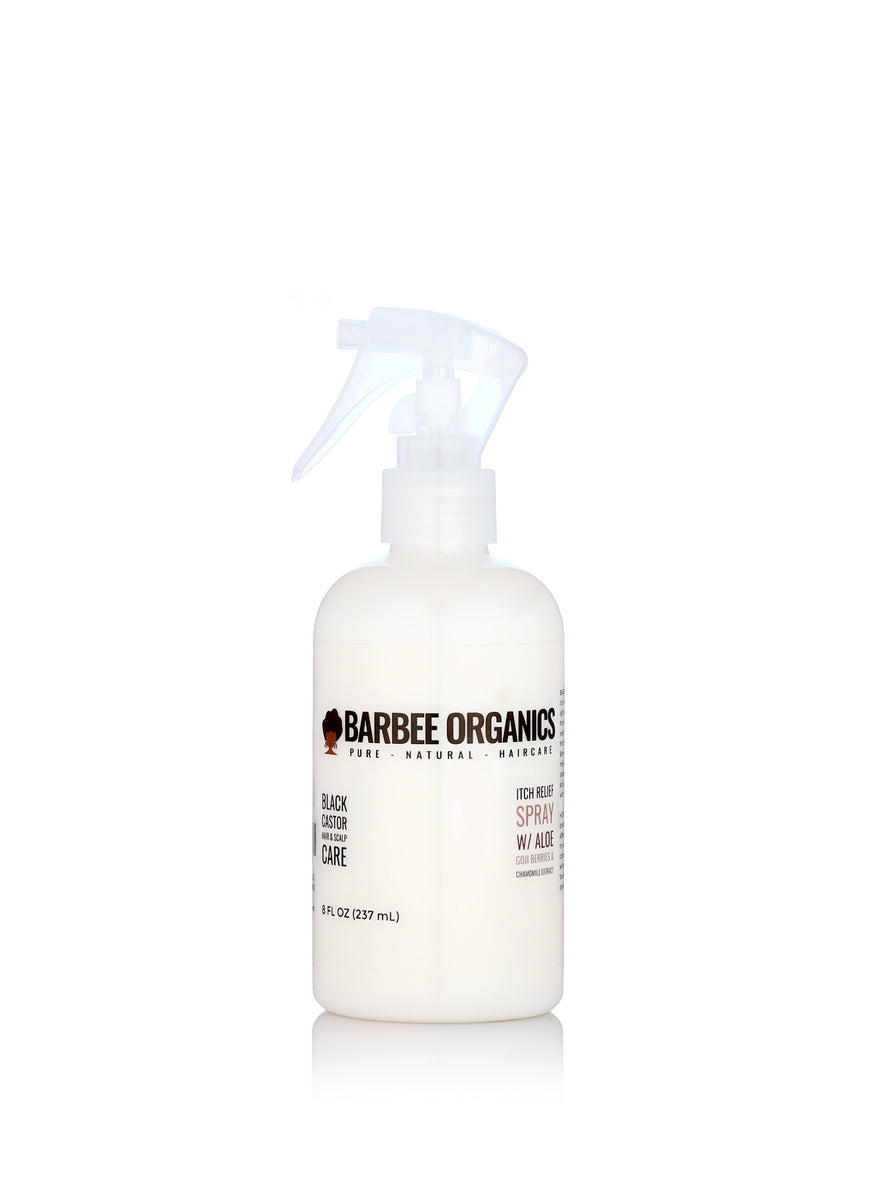 BARBEE ORGANICS Black Castor & Aloe Vera Hair & Scalp Care Itch Relief Spray is a lightweight mist formulated to provide relief to dry scalp. 
Fortified with Goji Berries and Chamomile
for dryness and loaded with Salicylic acid and Zinc to help with itching. 
Cruelty-free.
Organic Aloe Barbadensis (Aloe Vera) Juice,  Behentrimonium Methosulfate, Cetearyl Alcohol (a Fatty Acid), Sunflower Oil, Black Castor Seed Oil,  Lycium Barbarum (Goji Fruit) Extract, Recutita (matricaria) Flower (Chamomile) Extract,  Ethylhexylglycerin,  Phenoxyethanol, Zinc, Salicylic Acid, Fragrance.
Apply directly to scalp on affected area. Great for relieving any itchiness or tension while wearing your favorite protective style.
Black Castor Oil, Aloe Vera, Goji Berries, Chamomile Extracts.