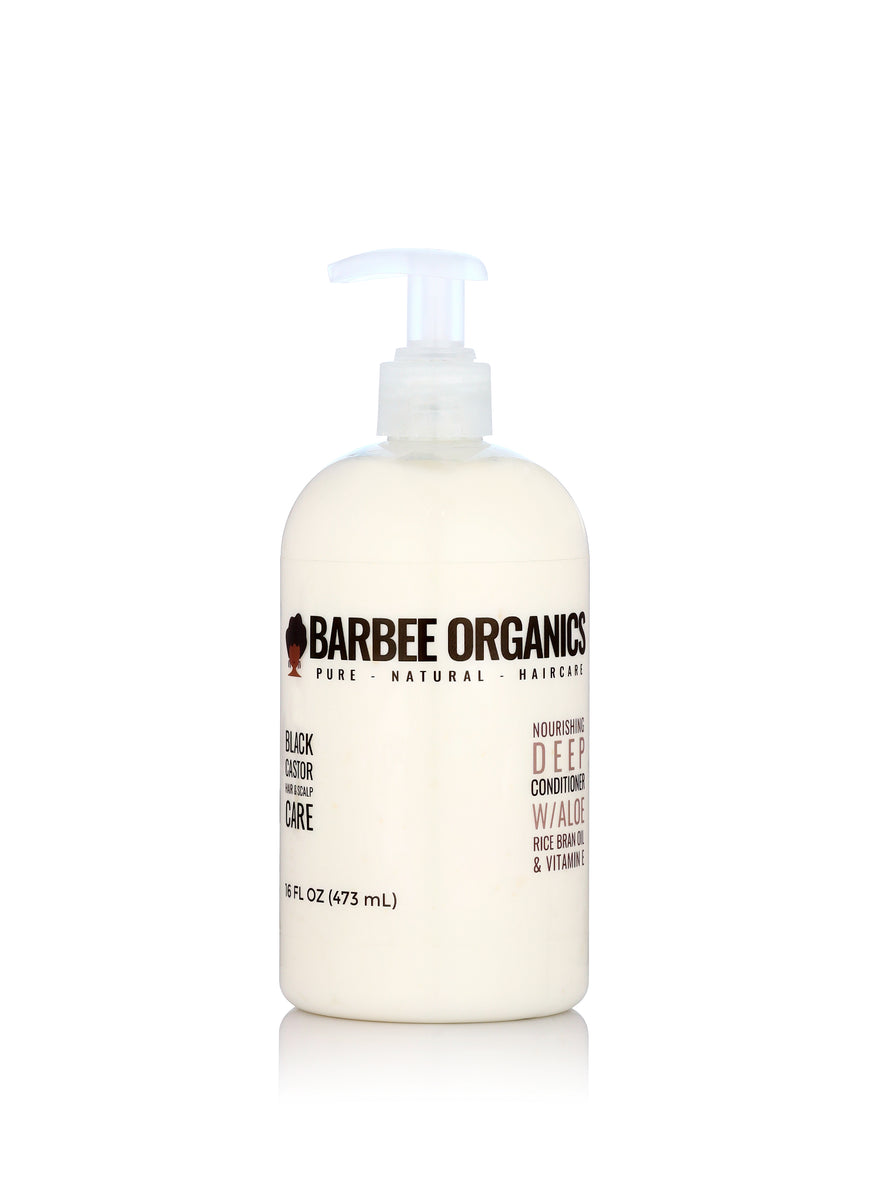 BARBEE ORGANICS Nourishing Deep Conditioner was formulated to nourish and moisturize while providing the necessary vitamins, minerals and nutrition needed to quench and detangle dry hair and improve scalp health. Cruelty-free. 
Organic Aloe Vera, Behentrimonium Methosulfate (conditioner-softener) Cetearyl Alcohol (Fatty Acid), Stearic Acid, dl-Panthenol, Polyquart 10, Kosher Vegetable Glycerin, Black Castor Oil, Olive Oil, Sweet Almond Oil, Organic Sunflower Oil, Ethylhexylglycerin, Phenoxyethanol (Eco-certified gentle preservative), Rice Bran Oil, Vitamin E, Fragrance.
Apply to wet hair from roots to ends. Rinse throughly. For dry or brittle hair, leave conditioner on for ten minutes as a repair treatment mask.
Black Castor Oil, Aloe, Rice Bran Oil, Vitamin E.